Upload. Refer. Relax
Lendai partner programs
Why Management companies choose to be Lendai's partners?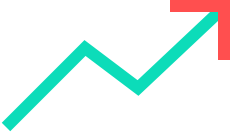 . Increase your income by tens of percent
Market to existing customers and get rewarded
Continuous income
You will be rewarded both by closing the deal and throughout the life of the loan
Leverage your customer base
You have hundreds or thousands of customers, whose profit margins are low. Lendai will allow you to leverage your existing customer base, and increase your profitability
No need for expertise
We will adjust the financing offer to your customers
Fire-and-Forget
We will lead the process in front of the customer
Grow your business as a Lendai partner
Get the Salesforce-based CRM system at no cost. In it, you can manage not only the customers we finance but also your other marketing activities.
In a few minutes, your foreign customers will be able to receive a competitive financing offer.
Full transparency throughout the short funding process.
The loan process
01
Marketing Partner CRM
Upload your property and clients (past, current and future)
02
Point of sale mortgage
Based on our cutting-edge AI technology
03
Online Application
Simple and seamless experience via our customer platform
04
Underwriting
05
E-closing
Minimum time and paperwork