Upload. Refer. Relax
Lendai partner programs
Why entrepreneurs choose to be Lendai's partners?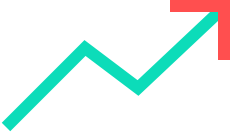 Optimize your marketing resources
The funding we provide will improve your customers' Conversion rates to your offers
Save time and effort
No more running around between lenders, a complete and simple solution
Close a deal on the spot
With the point-of-sale mortgage, you can close the deal within minutes of referring the customer
Market your project / inventory faster
Better return on capital will encourage your investors to purchase more assets
Obtain instant financing approval for future sales
Your customers will be able to get financing approval for properties that are not yet ready
Certainty
No more lenders canceling financing approvals at the last minute, once we have approved, we will not be back
Grow your business as a Lendai partner
Get a free Salesforce-based CRM system built specifically for entrepreneurs like you. In it you can manage all the marketing activities of your projects.
In a few minutes, your foreign customers will be able to receive a competitive financing offer from us.
You can easily update us on the dates when the funding will be required.
The loan process
01
Marketing Partner CRM
Upload your property and clients (past, current and future)
02
Point of sale mortgage
Based on our cutting-edge AI technology
03
Online Application
Simple and seamless experience via our customer platform
04
Underwriting
05
E-closing
Minimum time and paperwork