Upload. Refer. Relax
Lendai partner programs
Why Loan Brokers choose to be Lendai's partners?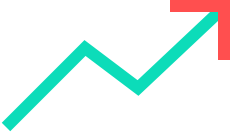 Increase the closing rates of mortgages
Our competitive offer will allow you to close more mortgages
Discover new markets
Market to foreign customers who are having difficulty getting financing today
Stop wasting time
A simple, fast, and efficient solution for your foreign customers
Get rewarded
For each sale, Lendai will reward you according to our affiliate program
Fast Payouts
We will close the mortgage within 14 days and you will receive a repayment immediately upon closing
Full transparency
You will receive an update on every stage of the process
Grow your business as a Lendai partner
Get a Salesforce-based CRM system where you can manage all your marketing activities, even with customers who do not fund with us.
In a few minutes your foreign customers will be able to receive a pre-qualification letter with zero effort, we will do all the processing.
The loan process
01
Marketing Partner CRM
Upload your property and clients (past, current and future)
02
Point of sale mortgage
Based on our cutting-edge AI technology
03
Online Application
Simple and seamless experience via our customer platform
04
Underwriting
05
E-closing
Minimum time and paperwork